October went by very quickly, probably because we were so busy! It has been a fun month full of different activities and of course capping off the month with a fun week of Halloween. Here is what we have been up to.

In math our focus has been on patterning. The students have been exploring patterns within our BUILD centers. They have been working on identifying the attribute, core and rule and practicing using these terms when discussing the patterns they have found and created. We have continued to do math talks focusing on numeracy and the students have shown me that they can order the months of the year and days of the week. In November we will be focusing on sorting and graphing.

Our language blocks continue to include the Daily 5. Within these activity they practise the word wall words, listening to reading, journal writing and retelling stories. The students are using words "First, Then, Next, Finally" when working on their retelling skills. In journal writing we have been writing lists. This activity has allowed the students to explore success criteria in regards to their writing and learning to set goals for next time. The students have been doing an amazing job with their read to self time. We have now set a goal of doing a full 20 minutes 5 days in a row. Once they have reached this goal we will begin to incorporate read to self in our Daily 5 time.

In science we continued our exploration of seasons with a focus on fall. Currently we are exploring the animals in the fall and all the different ways they prepare for winter. Health has allowed us to explore healthy habits of handwashing to help prevent the spread of germs during the cold and flu season while physical education has focused on throwing various objects and working on our aim. In Art we created a jack-o-lantern picture using fall leaves and colours to help inspire us. Music was inspired by our patterning in math and we learned and created rhythm patterns using our bodies. Finally in religion we have learned about the creation story and discussed the various things we are thankful for.

In the next day or two, I will be sending home a math patterning assessment as well as an assessment on the students ability to write a list according to the success criteria we have created. I ask that you review this with your child, sign and then return the assessment back in their mailbags. Please also ensure that you have reviewed your child's progress report and signed and returned the tear off portion of the last page. Tomorrow we are doing a jersey day to help raise money for the United Way. All students are encouraged to wear their favourite team's jersey and bring in a toonie to help support the cause. Scholastic flyers will also be coming home this week and please ensure you have signed for for an interview time. I look forward to seeing you all on Thursday!
Powered by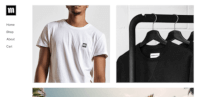 Create your own unique website with customizable templates.